About Plymouth Yoga Room
Your sanctuary awaits in the heart of downtown Plymouth. Plymouth Yoga Room has created a space to discover inner peace through moving meditation. By focusing on your breath, then connecting your movement to it you tap in to a deep powerful strength both physical and mental. This strength is both energizing and calming at the same time. A unique sense that you are trained to connect to at your will. Come practice and tap into your inner power.
Teacher Bio's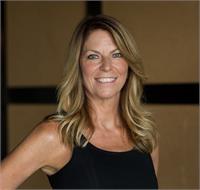 I began practicing yoga from a fitness background, alternating between fitness routines and yoga classes. Eventually my body started craving yoga, and I found myself wanting to practice on a daily basis. I immediately began to notice the benefits of a consistent yoga practice both on and off my mat that brought a sense of peace and balance to my personal life. Yoga has created a passion within me to share all the beautiful benefits of a steady yoga practice with others. When I started teaching yoga I quickly had the desire to teach in an environment with structure and consistency so that I could watch the students grow within their own practice, allowing them to see & feel the many benefits as well. In 2009 I, along with my husband Brent Rieli, opened the Plymouth Yoga Room. Together we have created a place from which to share our passion and love for yoga. We help others deepen their practice by offering daily classes, yoga workshops, kids yoga classes, and our Yoga Immersion program.